Biosecurity Products & Disinfection
Here at INVAS, we provide a range of biosecurity products and disinfection stations to help you improve your operations
Preventing the spread of invasive species
With legislation obliging organisations and individuals to prevent the spread of invasive species throughout Europe, biosecurity will now be an important aspect of our daily activities.
At INVAS, we provide a range of biosecurity products to help you improve your operations. We stock Virkon® Aquatic, a broad spectrum virucidal surface and equipment disinfectant. One of our wide range of portable and permanent disinfection stations will provide a biosecurity option to suit your organisation and its activities. Speak to us today in relation to your biosecurity needs and to discuss further options available to you.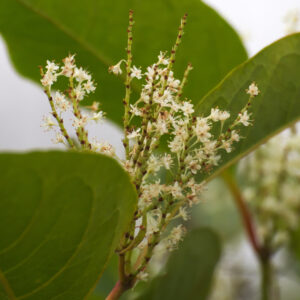 The First Line of Defence
It is the responsibility of all who use our waterways for work or pleasure to prevent the spread of non-invasive species on their clothes, equipment and everything else that comes into contact with water. INVAS Biosecurity is proud to introduce Virkon Aquatic to Ireland. This disinfectant will be a major part of the armoury in our fight against Invasive Aquatic Species that are now infecting and threatening our ecosystems.
Inland Fisheries Ireland is engaged in an ongoing campaign to educate anglers, boat users, public authorities and other stakeholders of their responsibilities in preventing the spread of damaging invasives species. They are encouraging all water users to take the necessary steps to ensure that their boats and equipment are clean and decontaminated before entering any watercourse.
It is important that all water users follow the best practice of disinfecting their gear before entering water.
Virkon Aquatic disinfectant
Angler disinfection Kit
Corporate disinfection kit
Permanent disinfection station
Microbal algae control packs
Inert dye for weed control
Sonic algae control
Biosecurity Products that INVAS offer include:
Virkon Aquatic Powder (10kg tubs) and Virkon Aquatic Tablets (50)
Disinfection Kits for corporate use
Portable Disinfectant Kits for use by individual contractors, anglers, boaters, etc
Permenent Disinfection Stations for use at building sites, angling venues, marinas etc
Disinfection Tanks for use at site offices, angling competitions, outdoor recreational events
Invasive Plant Problems and Solutions
In keeping with INVAS Biosecurity's mission of providing the first line of defence against the Invasive threat, we offer a portable Disinfectant Kit that was developed by Inland Fisheries Ireland. This will ensure that all water users can simply and effectively disinfect their footwear and gear after leaving the water. It will now also be possible to decontaminate boats when they exit the water.
Did you know?
Under the European Communities (Birds and Natural Habitats) Regulations 2011 it is an offence to "plant, disperse, allow or cause to disperse, spread or otherwise cause to grow" a wide range of non-native species that are listed in the Third Schedule of these Regulations.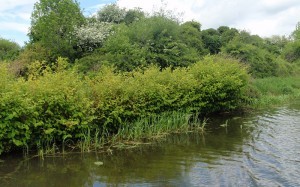 The cause
Many non-native species that have become invasive were introduced by collectors of plants in the 19th century.
Due to globalisation the issue has accelerated and many more species are hitchhiking on cargo and in ballast water. Garden centres are continuing to contribute to the problem by selling these plants as ornamental or as oxygenators for aquaria.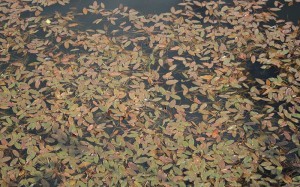 The problem
Invasive weeds on land or in water have no natural controls, such as predator or pathogen control. This results in their rapid expansion across land and water, often resulting in significant disruption of the infested habitat and its residents. This can also result in serious loss to the local economy as angling and other leisure activities can be severely restricted.
What you can do
Always disinfect your boots, equipment, boats and trailers on leaving the water.
Encourage your co-workers or angling companions to disinfect.
Organise invasive species training sessions for your colleagues.
Report any plant, invertebrate, fish or animal that you might think is invasive to Invas Biosecurity
Invasive Plants Specialists
Professionals that specialise in preventing, controlling problematic and highly invasive plants.
Invasive Plants Specialists
We can help with:
Invasive weed control, noxious and problem weeds as well as algae control solutions
More Info
Environmental Consultants
INVAS Biosecurity is an Irish company that offers specialist environmental consultancy services to both Irish and international clients
Environmental Consultants
The service is aimed at protecting and preserving our natural environment against damaging invasive species, whether these are terrestrial or aquatic.
More Info
Biosecurity Products
INVAS Biosecurity also supplies a range of products that will assist you in actioning your regional or local biosecurity program.
Biosecurity Products
We provide a range of products to help you improve biosecurity for your operations. We stock Virkon® Aquatic, a broad spectrum virucidal surface and equipment disinfectant.
More Info
What Our Clients Say About Us
Invas Biosecurity are proud to offer a range of professional and contracting services to both private and commercial clients as well as state bodies .