It is the mission of INVAS Biosecurity to return Irish habitats to their natural state by controlling invasive species
Invasive Plants Specialists
Professionals that specialise in preventing, controlling problematic and highly invasive plants.
Invasive Plants Specialists
We can help with:
Invasive weed control
Noxious / problem weed control
General weed control
Algae control
More Info
Environmental Consultants
INVAS Biosecurity is an Irish company that offers specialist consultancy services to both Irish and international clients
Environmental Consultants
The service is aimed at protecting and preserving our natural environment against damaging invasive species, whether these are terrestrial or aquatic.
More Info
Biosecurity Products
INVAS Biosecurity also supplies a range of products that will assist you in actioning your regional or local biosecurity program.
Biosecurity Products
We provide a range of products to help you improve biosecurity for your operations. We stock Virkon® Aquatic, a broad spectrum virucidal surface and equipment disinfectant.
More Info
Our values, the 3 E(s): Experience, Empathy, Efficiency.
Experience
Because we have an extensive experience in controlling invasive species, well-trained professionals and excellent results in our work.
Understanding
Because we give to all our customers closeness, trust and confidence, empathising with your situation and/or concerns.
Efficiency
Because we bring efficient solutions to control and remove the invasive plants and help the environment without costing the Earth.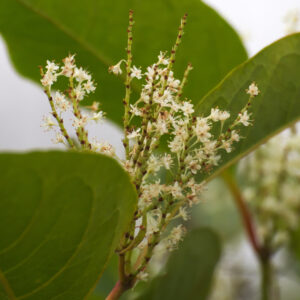 An invasive plant is an introduced species ( not native to a specific location) that has the ability to thrive and spread aggressively causing damage to the environment, human economy and/or human health. A naturally aggressive plant may be especially invasive when it is introduced to a new habitat. Invasive non-native species are now widely recognised as the second biggest threat to biodiversity worldwide.
Japanese Knotweed
Japanese knotweed is an invasive plant species that is rated among the 100 worst invasive alien species in the world.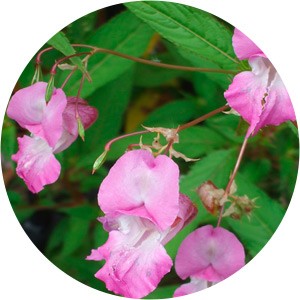 Himalayan Balsam
Himalayan balsam was first introduced as an ornamental garden plant and is spread exclusively by seed.
Giant Hogweed
Giant Hogweed is recognised as one of the most invasive species of plant in Britain and Ireland today.
Gunnera Tinctoria
Gunnera tinctoria, known as giant-rhubarb or Chilean rhubarb is becoming a major weed problem in Ireland.
Aquatic Weeds
Aquatic weeds are plants that have adapted to living in aquatic environments (saltwater or freshwater).
Algae
Algae are some of the most robust organisms on earth, able to grow in a wide range of conditions.
Talk to one of our Invasive Plant Specialists today
INVAS Biosecurity offers you an assessment and analysis of your plant invasion problem. We'll give you a professional opinion and quotation. We can guarantee the best competitive price and excellent services. 100% satisfaction.